DSUM – Read it as "THE SUM" function
You must have learnt SUM in your early days of Excel and later might have learnt about nested IF statements to do conditional sum and you might have already learnt about SUMIF and SUMIFS.
You think you can do everything with these functions without having a nervous breakdown? Lets put it to test and consider following data: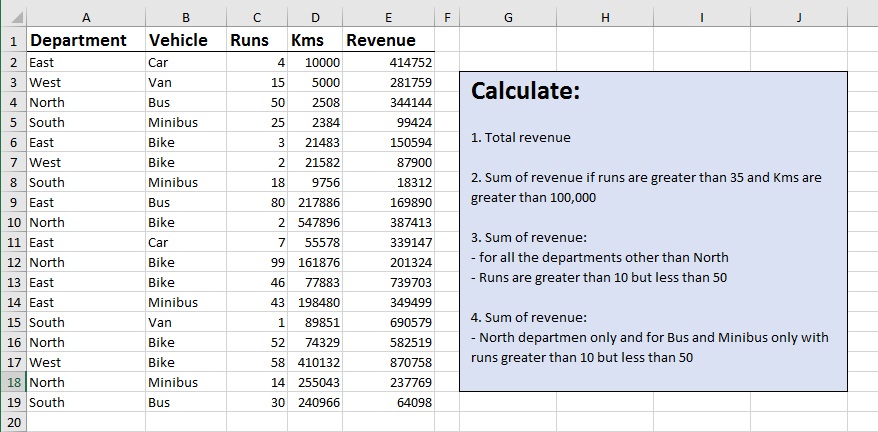 But there is a sum function that to me is as powerful as all these sum functions combined i.e. DSUM.