Excel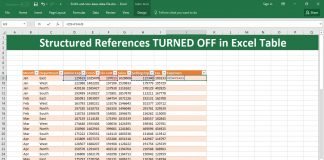 Although I absolutely LOVE Excel tables and the reason is not just 1 or 5 or 10 but more than 20 to make you awesome in...
https://www.youtube.com/watch?v=huozBRRIq1c This has been long overdue and I am happy that an Excel add-in that helps convert numbers to words or text is finally here....
Q&As
How to do it Well that is not the only thing it does. Its powers go beyond just splitting data in different coloumns. It can...